Peel & Stick Engineered Laminate Wall Panels 25.5 SQ.FT./ Carton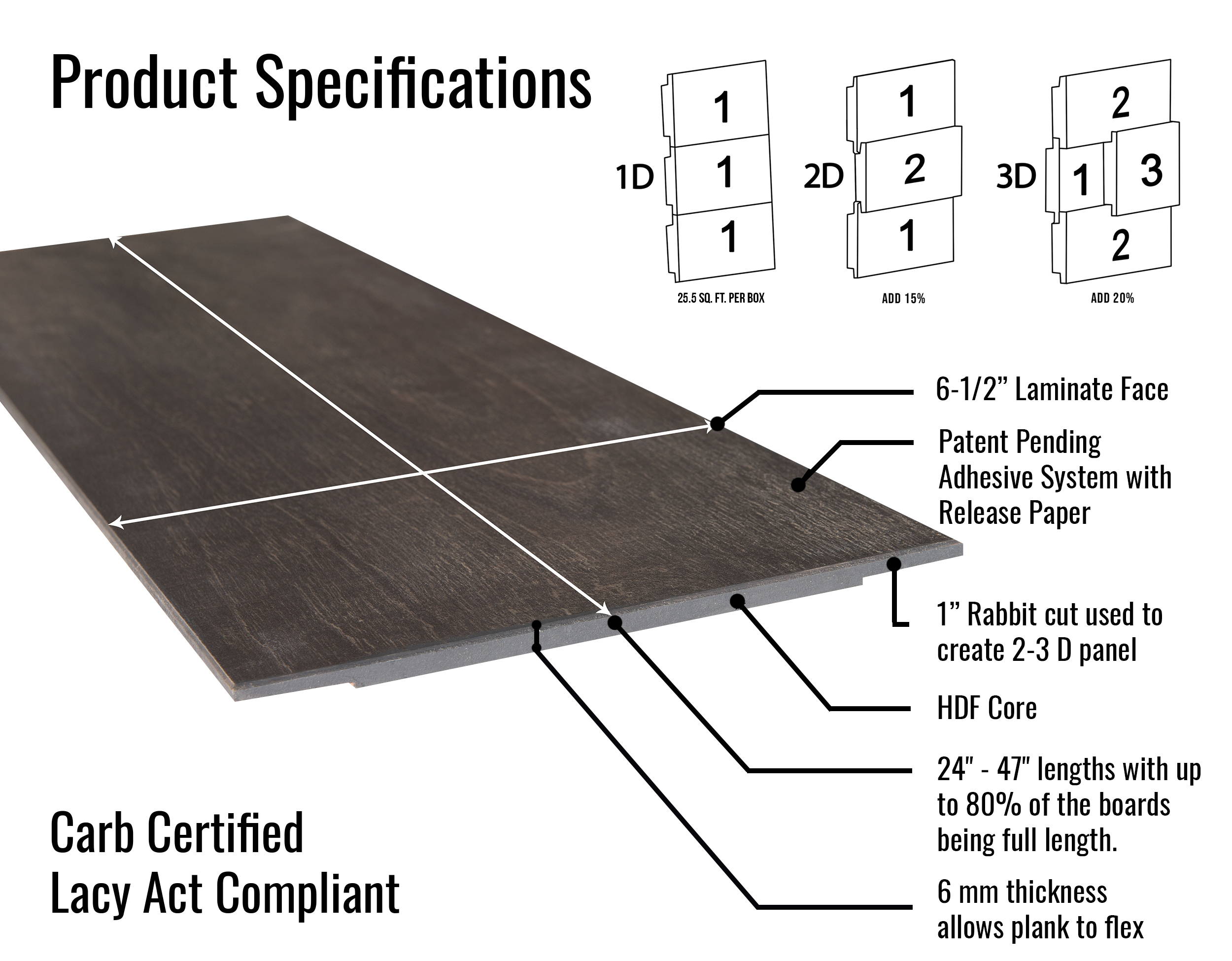 There are 25.5 sq.ft. per carton!
BASE (FT) X HEIGHT (FT) = AREA OF YOUR WALL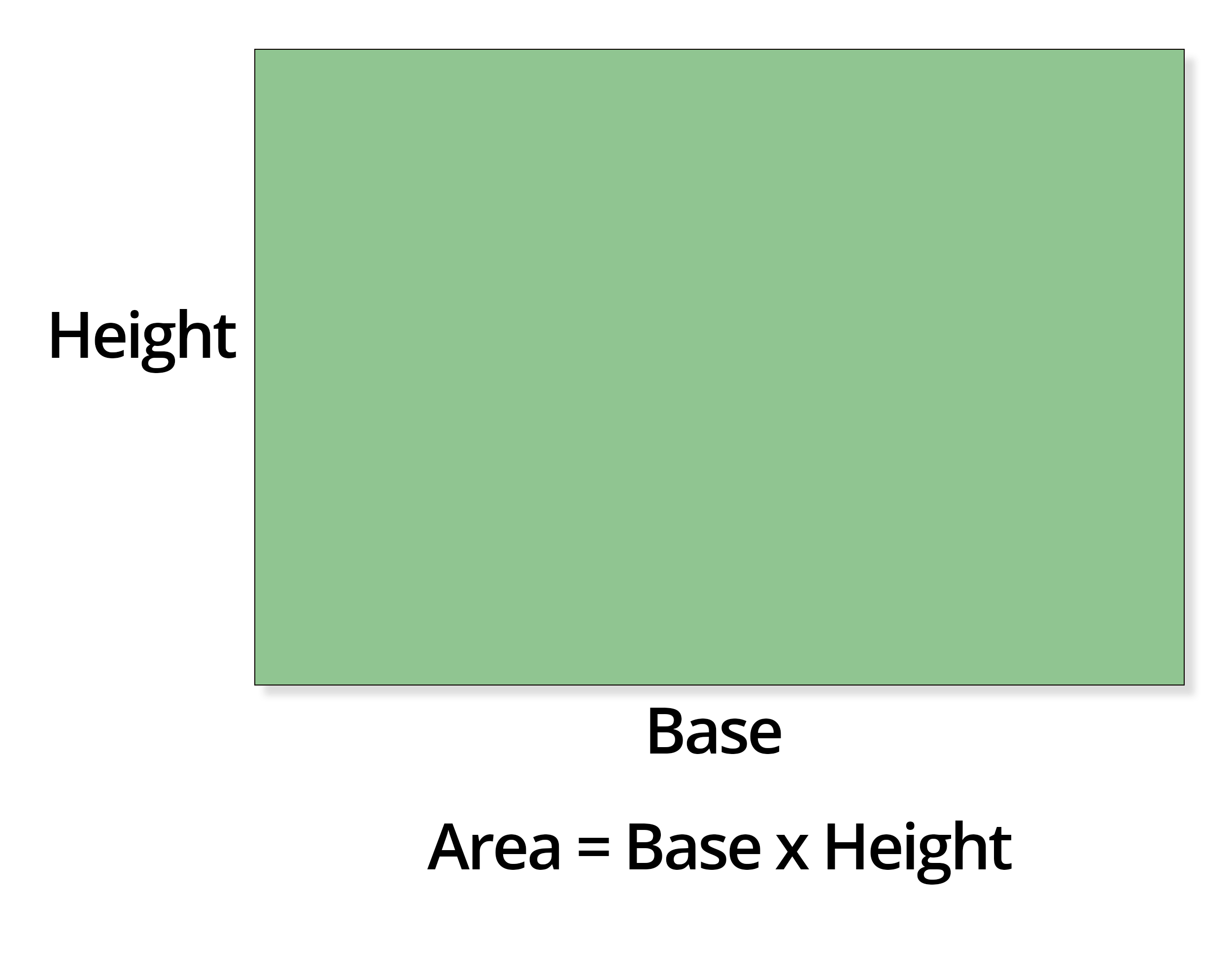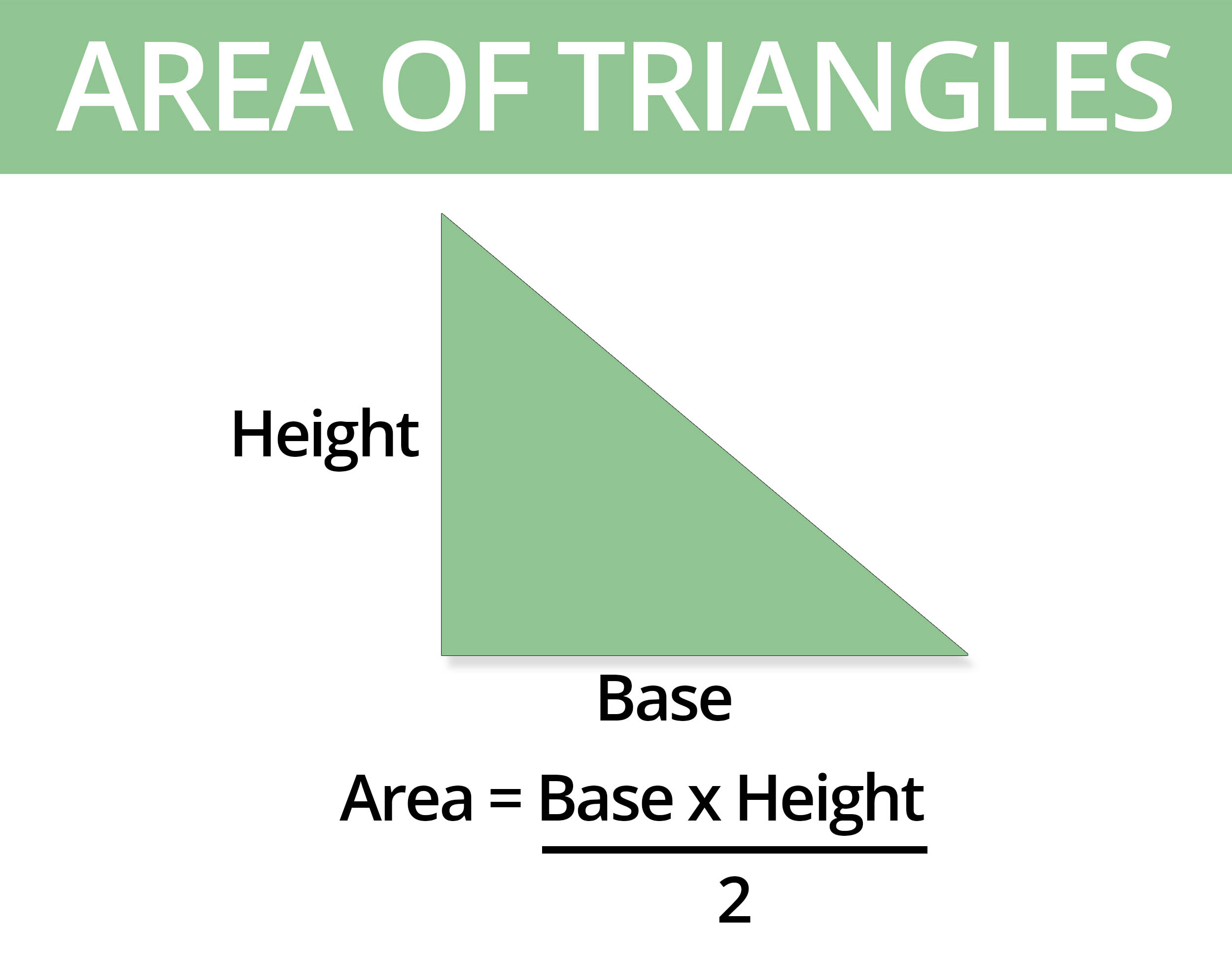 ---
We currently do not offer matching trim for the Dimensions collection.
We recommend you purchase the Originals Unfinished Wood Trim and have the stain color matched by your local paint store.
---
Kit includes: (6) spacers, j-roller, starting line and nails.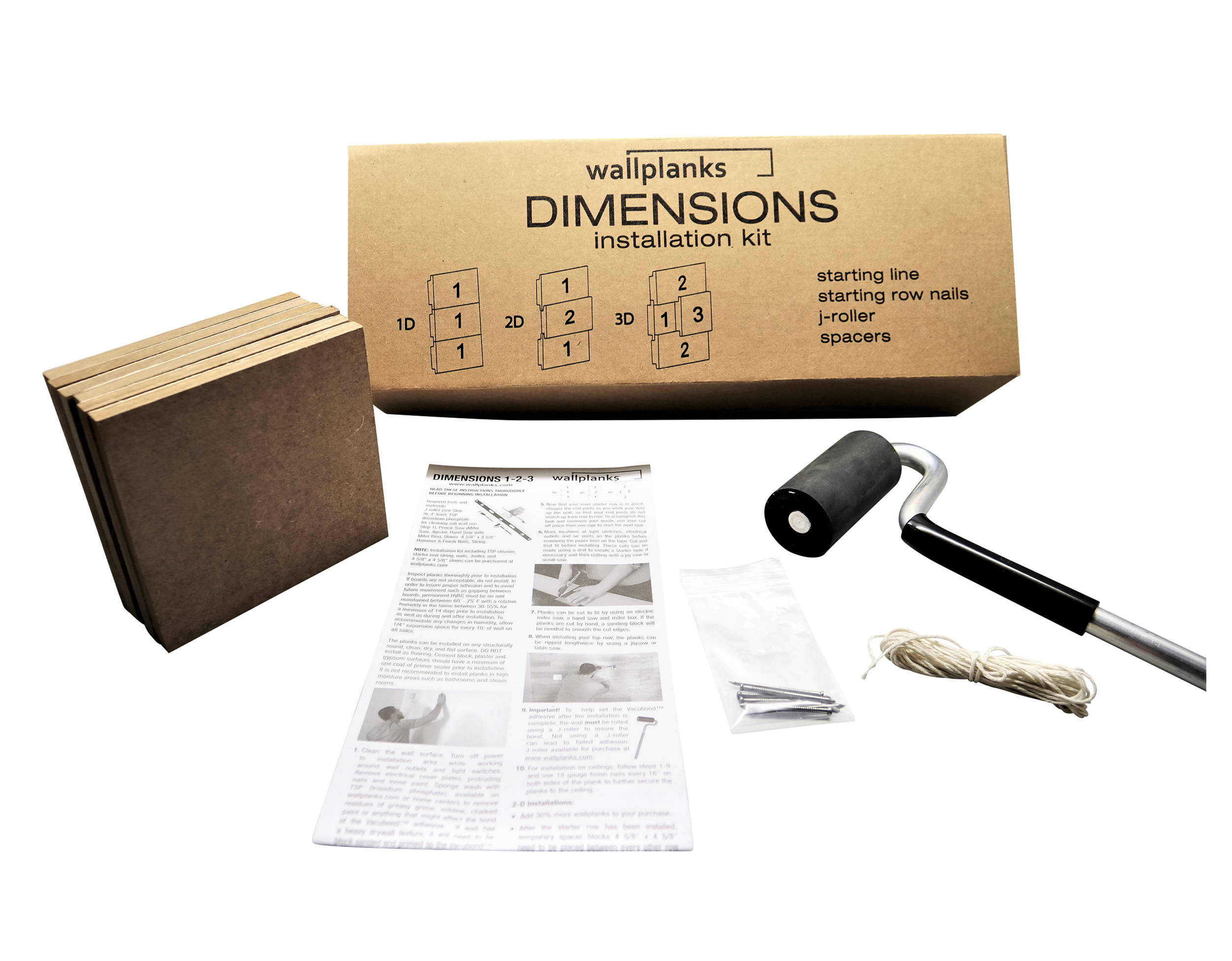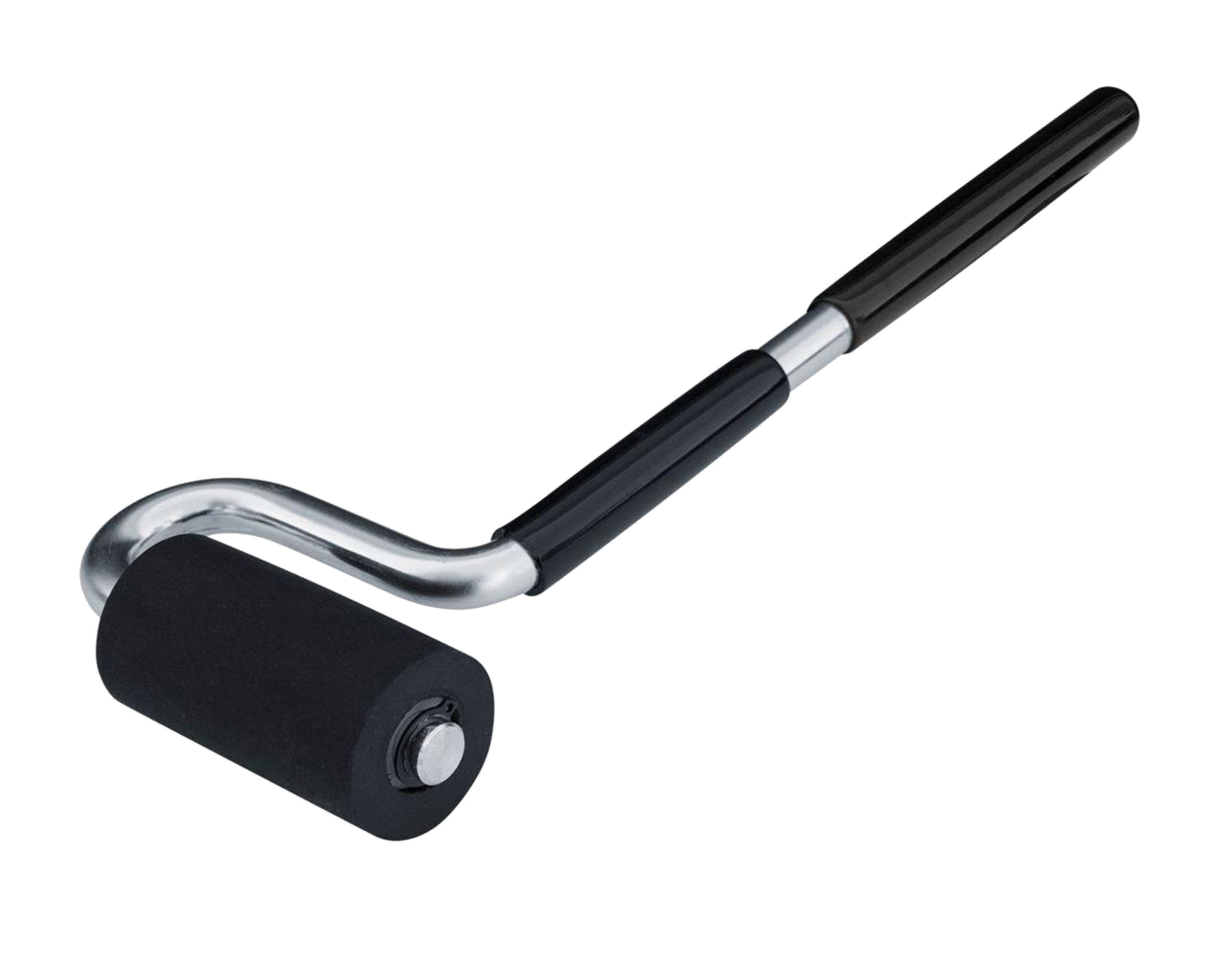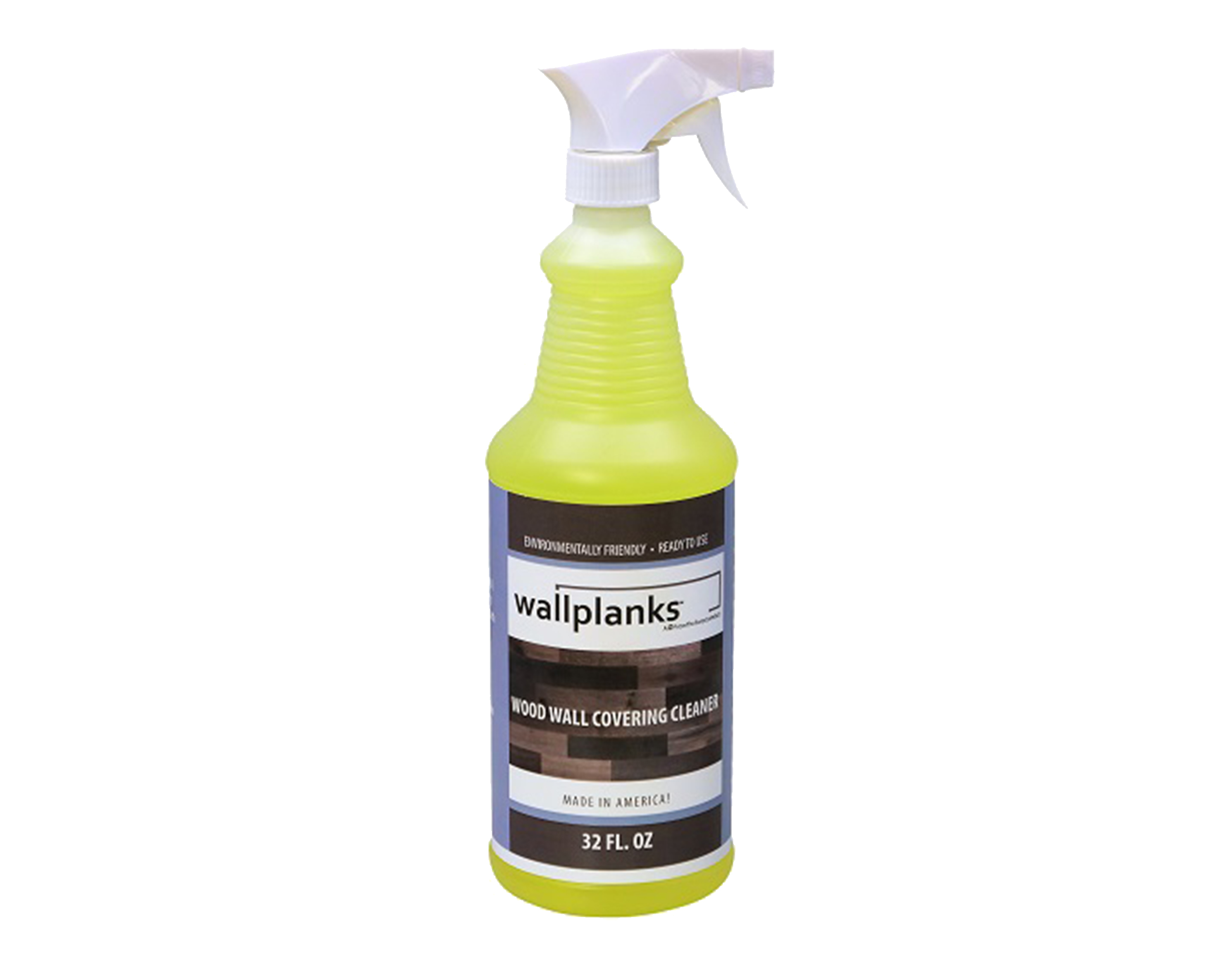 ---
Watch our installation video!
Installation is much simpler with our super-adhesive backing and easy to install Wallplanks Dimensions, but you'll still need a few supplies in order to complete the job. You may need a ladder if you are installing the Wallplanks higher up.
If you'd rather see the process than read about it, watch our Wallplanks installation video!
---
Welcome to Wallplanks Dimensions, our Peel & Stick Engineered Laminate Wall Panels available in the assorted styles and finishes below. Two- or three-dimensional wall designs using your selection from our Dimensions Collection is an easy, cost-effective way to add texture and color to a flat plane without it being overwhelming. The charming, earthy ambience of the forest and rural simplicity are inherent in all our styles, and designing with Wallplanks dimensional panels carries that feeling to the inside of your home.
Our choices of both warm and cool hues with neutral colors included complement all décor visions and personal preferences. Dimensional planks are infinitely versatile and can also be used to accent portions of walls.
There are many ways to install your Dimensions hardwood wall planks according to design requirements and functionality. To get a better idea of how dimensional panels look after installation and the various ways they are used to make bold, impactful style statements, we invite you to view photos from our gallery. From there, begin to imagine how this unique material could be used to transform your living space.
We also suggest that you review the Trim & Supplies and Installation tabs to learn about special tools to help with applying your wall panels, as well as our eco-friendly cleaning solution for maintaining the beauty of your laminate paneling. Our installation video provides clear, step-by-step visual instructions for creating your new Wallplanks Dimensions interior.
---
The standard lead time from the date of purchase is 7-10 business days. Orders are processed within 2-3 business days and shipping delivers within 5-7 business days.
*Please note that some products are in high demand and may be on backorder. If you are concerned about meeting a deadline, please call us to check inventory and lead time.
*If you need to expedite an order there will be an additional fee associated with expediting. When expediting an order, please call us so we can do our best to accommodate.
*All Canadian shipments are subject to broker fees, duties and applicable taxes.