Novogratz True Shiplap Wall Planks
Peel & Stick Engineered Vinyl Hardwood Wall Panels 26.4 SQ.FT./ Carton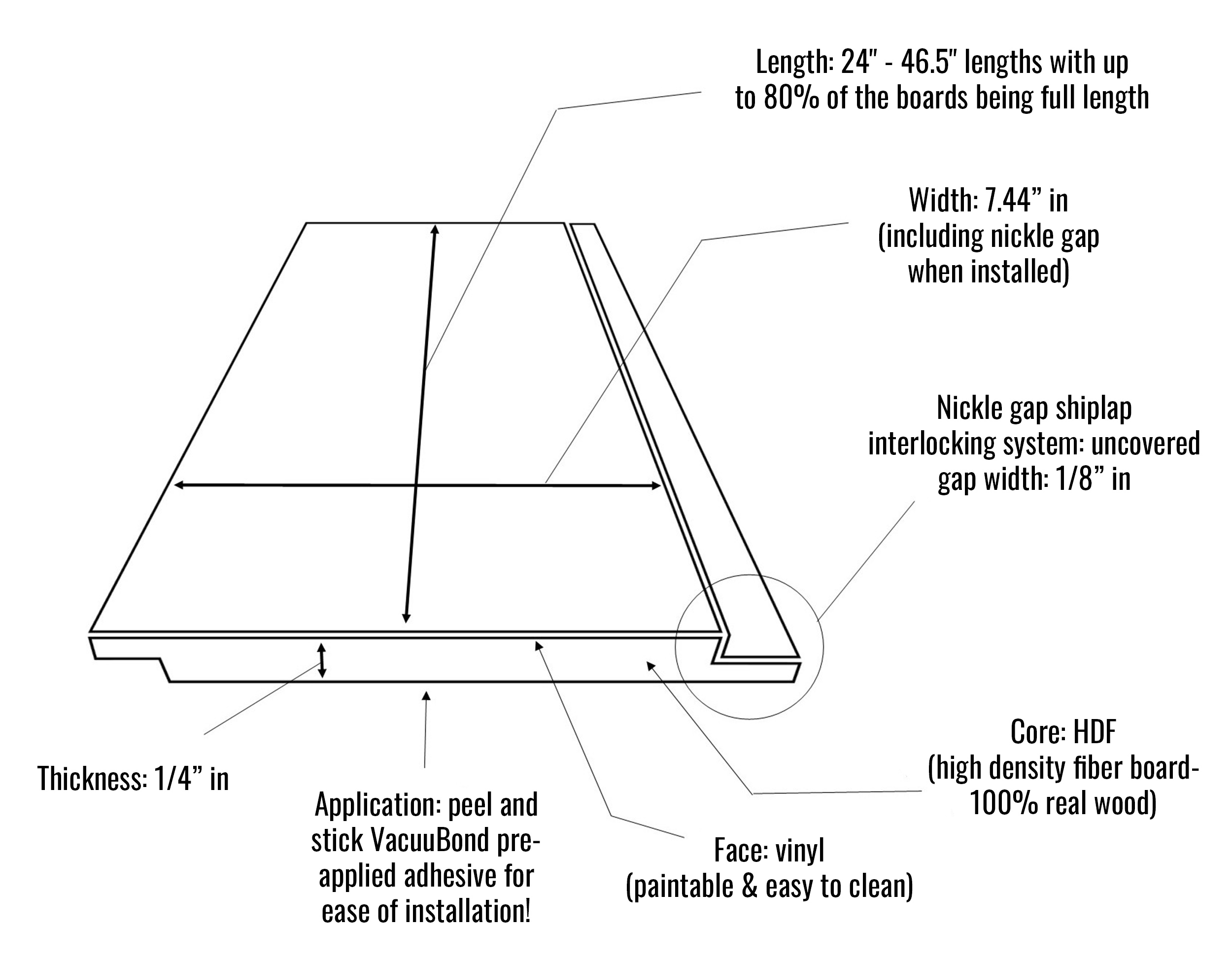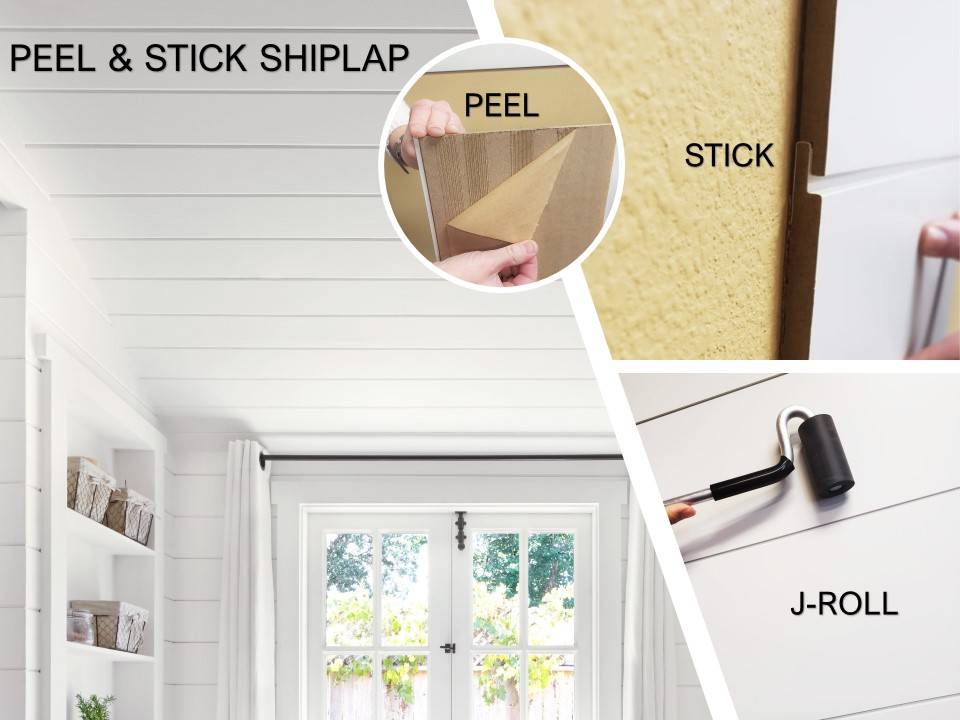 There are 26.4 sq.ft. per carton!
BASE (FT) X HEIGHT (FT) = AREA OF YOUR WALL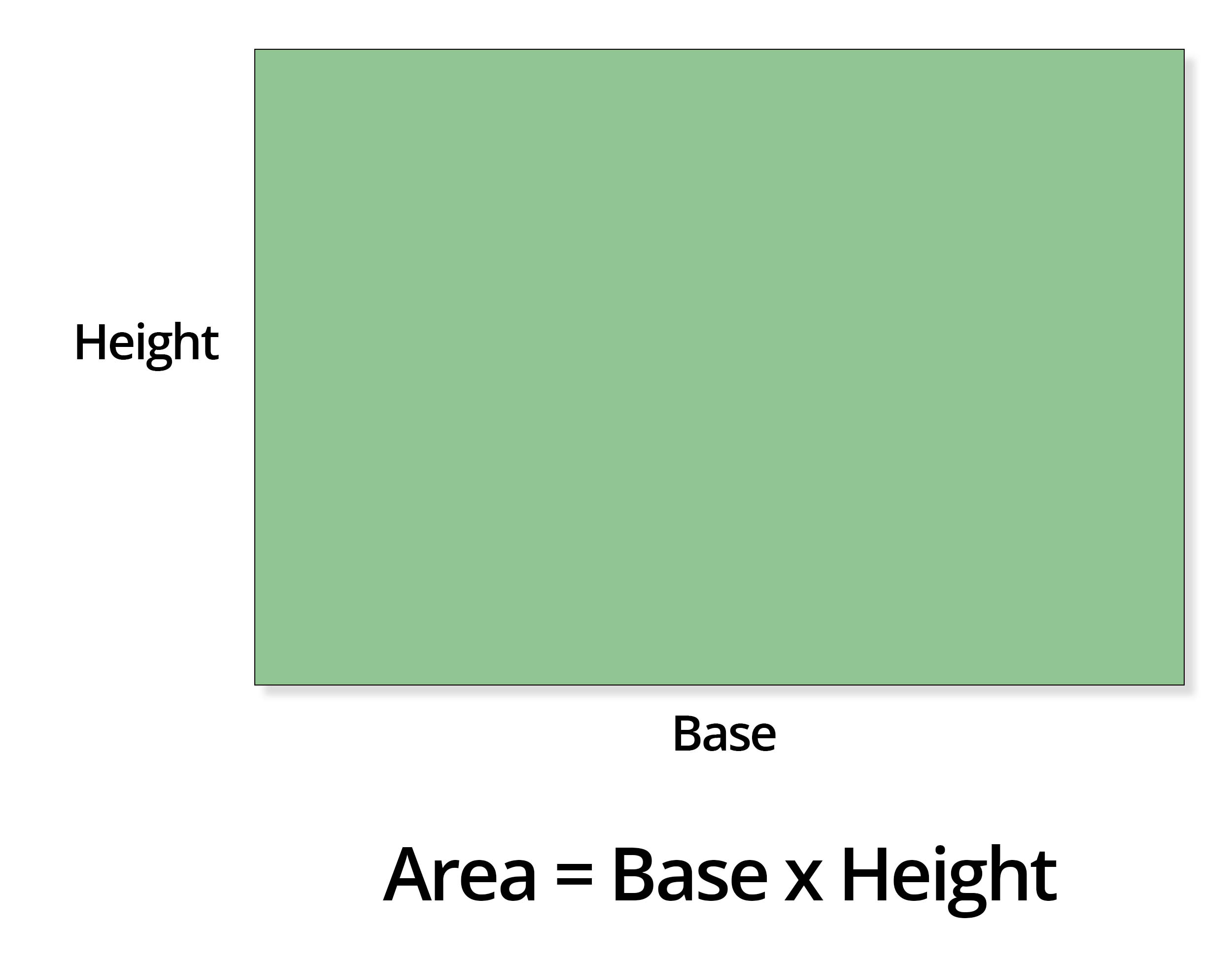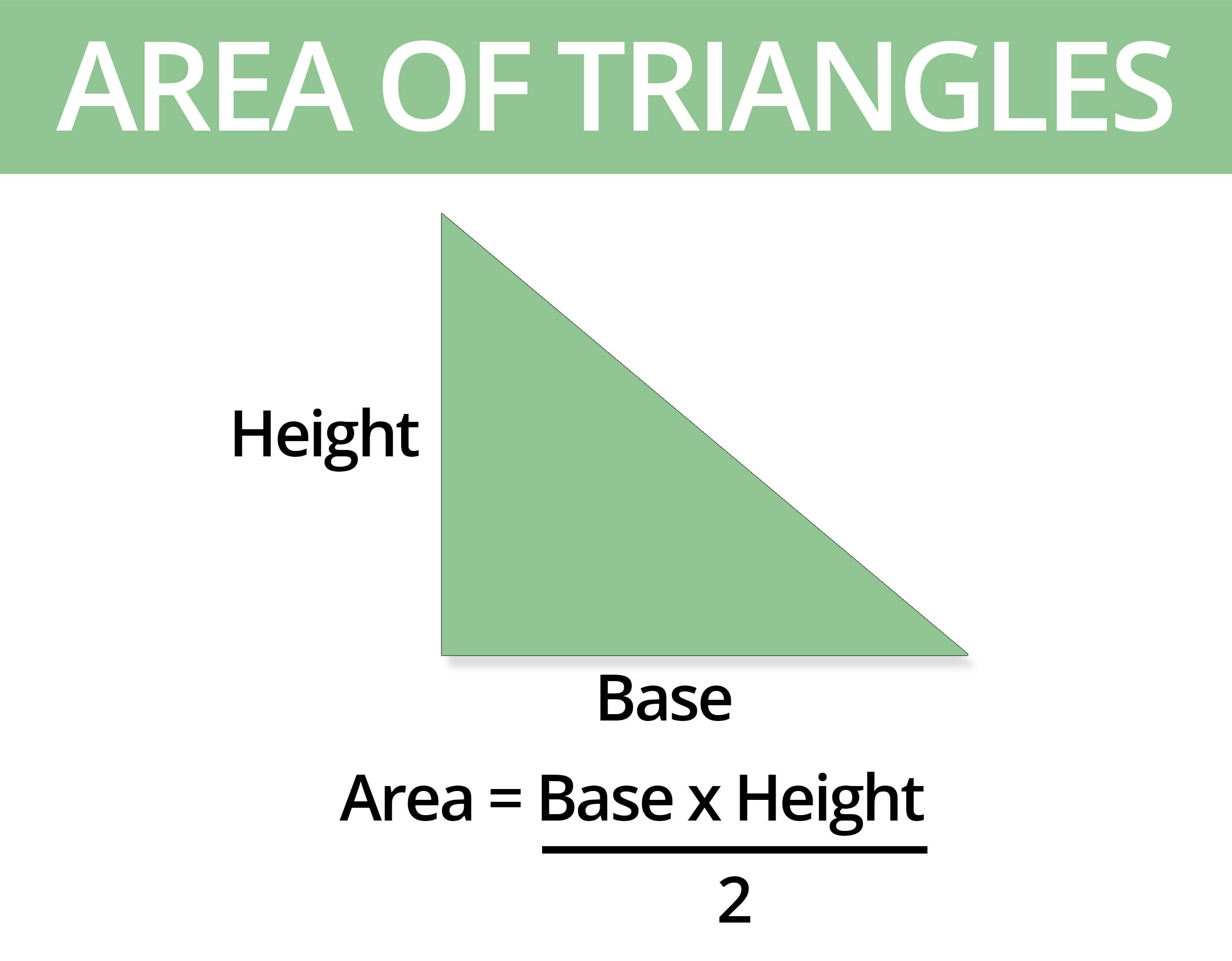 ---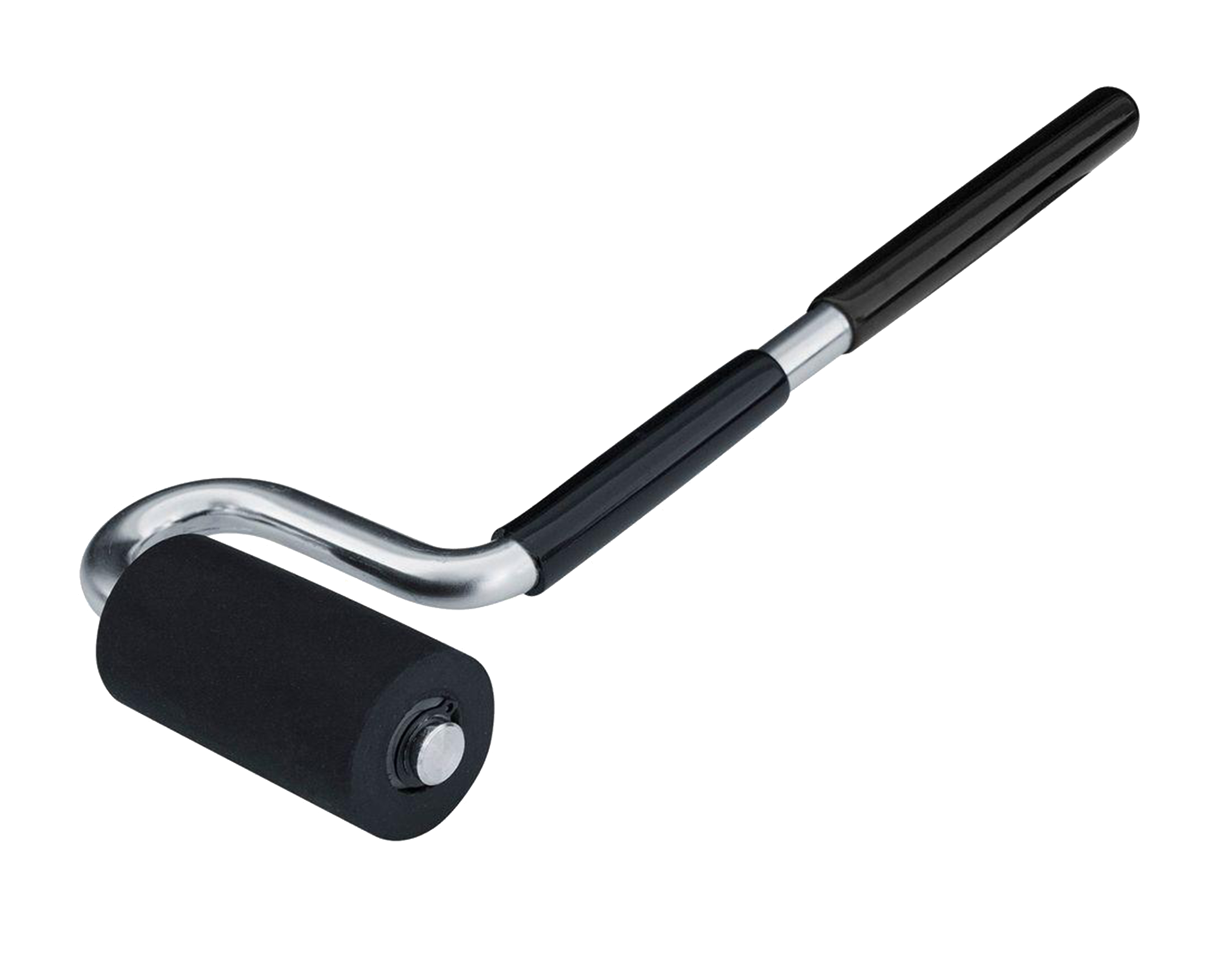 ---
Trim sizes per piece: 48" x 2" x 3/8" (4LF)
Two pieces per carton (8LF)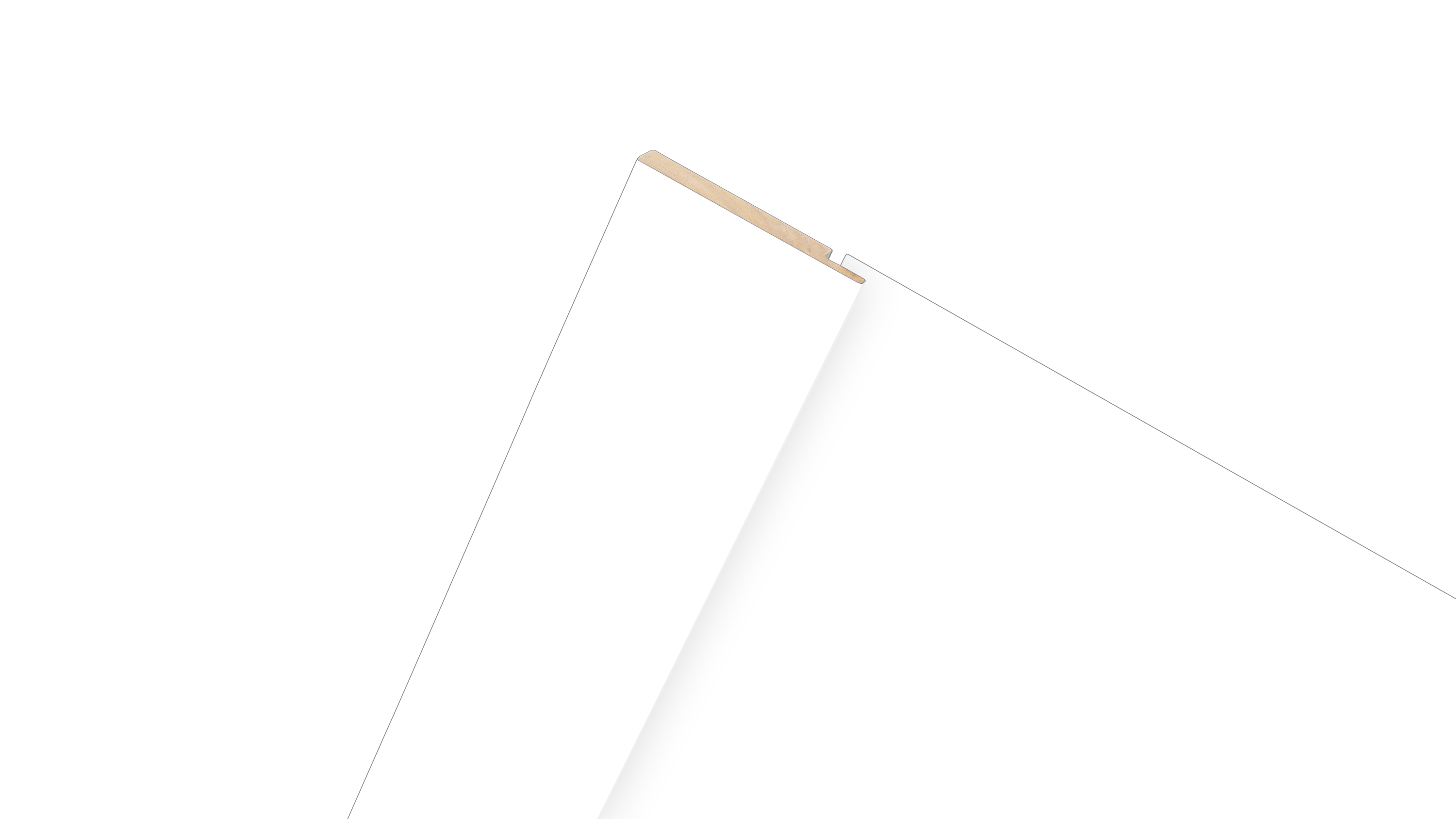 Put 2 together to make a corner
---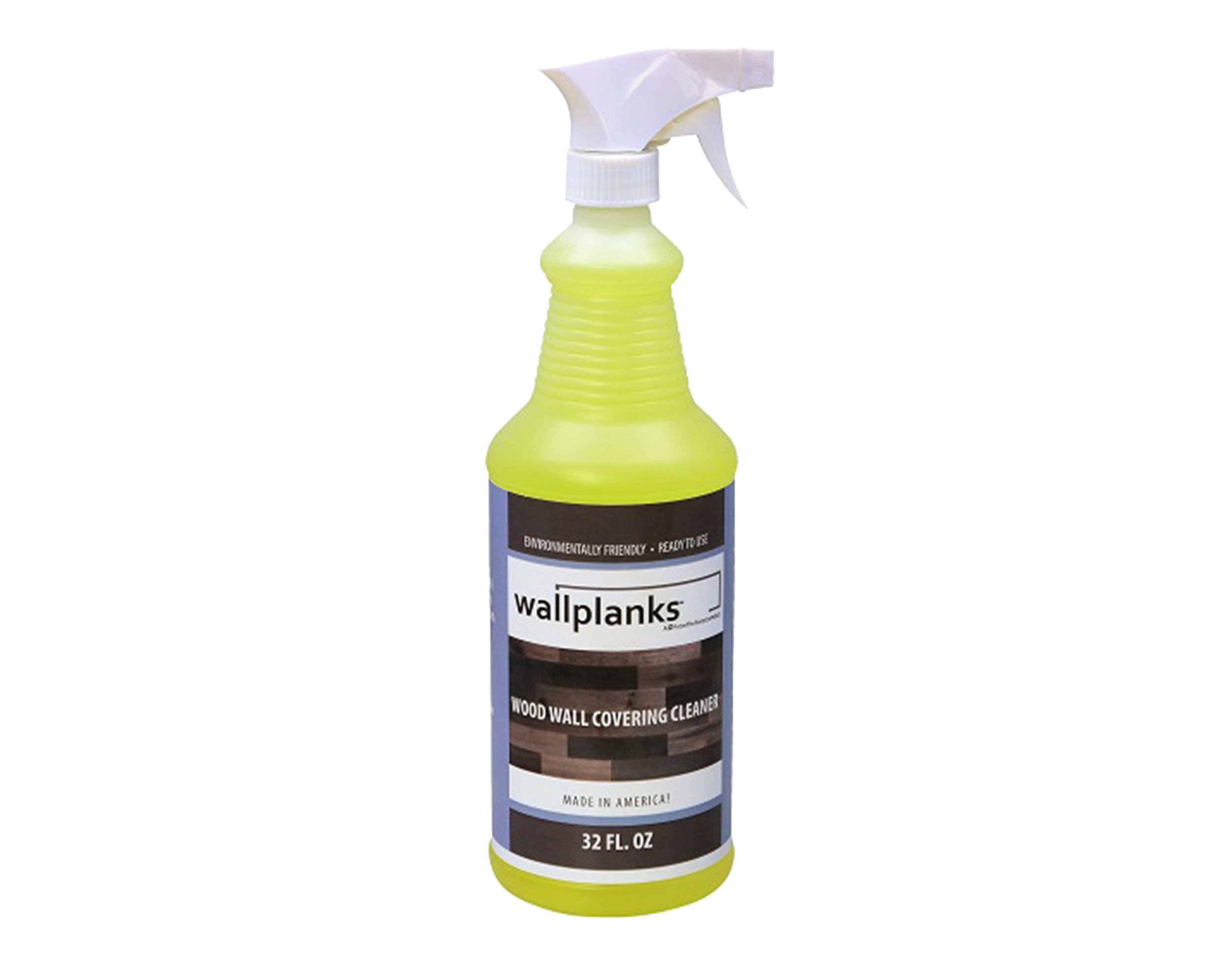 ---
Installation is much simpler with our super-adhesive backing and easy to install Classic Shiplap, but you'll still need a few supplies in order to complete the job. You may need a ladder if you are installing the shiplap higher up.
You'll be amazed and excited to see how you can give one or more rooms in your home a complete makeover with Wallplanks Classic Peel & Stick Engineered Vinyl Hardwood Wall Panels. The panels are affordable, and you can do the installation yourself without the need for costly contractors. Layers of these white shiplap panels on one or more walls of a room have an absolutely stunning effect, making a phenomenal backdrop to the rest of your décor. Don't believe us? Check out our digital showroom for wood accent walls and more with classic shiplap.

Easy DIY Renovated Style

Our classic shiplap panels are ¼" thick - lightweight and easy to work with. The slight shiplap ensures a professional look that you can achieve yourself. While white adds a bright, modern feel to your interior space, the wood design lends character and warmth. In addition, white or black complements almost any style you choose.

Think of the ways you could utilize our classic shiplap to add accents to your interior, such as laying it around a fireplace, using it for a kitchen backsplash or even creating wainscoting. The ease of our panel installation makes just about anything possible, and you'll even find it easy to clean once you've finished your DIY home improvement project.

Especially Popular Rooms for Classic Shiplap

Daily rooms that need to shine are common areas for classic shiplap, though there are certain rooms where Wallplanks are best suited for aesthetic reasons. We find that classic shiplap is commonly used in full ventilated bathrooms, laundry rooms, kitchens, on ceilings and as a backsplash. For the business looking at easy renovations, classic shiplap also transforms elevator interiors from plain to stately. Read our shiplap wood planks FAQ to learn more about the features and uses of this Wallplanks product.
---
The standard lead time from the date of purchase is 7-10 business days. Orders are processed within 2-3 business days and free shipping delivers within 5-7 business days.
*Please note that some products are in high demand and may be on backorder. If you are concerned about meeting a deadline, please call us to check inventory and lead time.
*If you need to expedite an order there will be an additional fee associated with expediting. When expediting an order, please call us so we can do our best to accommodate.
*All Canadian shipments are subject to broker fees, duties and applicable taxes.
---